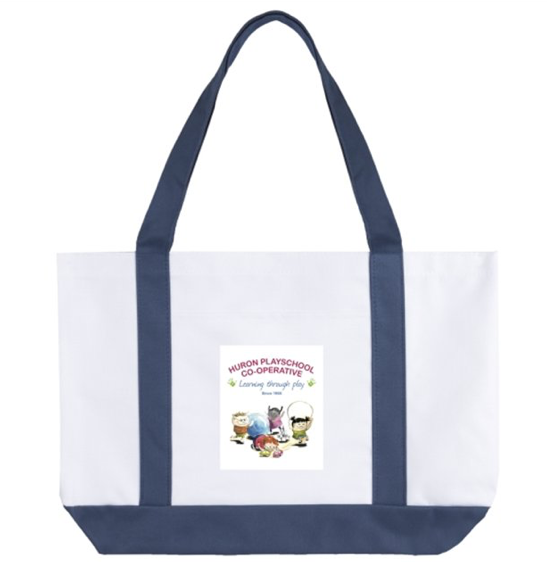 Carry home your groceries with ease and get ready for all kinds of elated reactions! "You went to Huron Playschool too?!" – "Can I send my child there?" – "What a stylish and useful bag!"
The Mugs are for sale in Playschool right now! Only $10 each. Ask Bettina, Tracey, or Amy for yours. Please pay with cash.
The tote bags will be here at the beginning of May! Only $15 each (Canvas, 46cm x 28cm).
20% of the revenue will go to Playschool!