by Kate Burgess
Today we took the morning Playschool children for a big adventure and we walked down to the lovely U of T teach pool for a swim. What a great activity to experience a little taste of summer in the middle of chilly winter! There were big smiles all around as the children experienced splashing, jumping, and "swimming" along the steps of the pool with their hands. They were excited to see their teachers and many parent volunteers who helped them to move and groove through the water with many splash parties!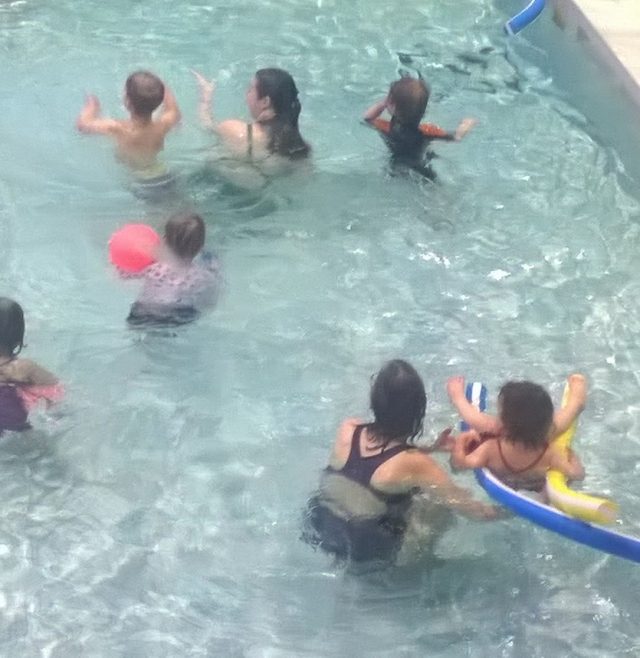 It's a fun adventure for the children to get a chance to experience something new together. Being in the water is not only a great gross motor activity to help burn energy and get exercise, but it's also a great sensory activity as well. Water is soothing and calming, and interesting for them to see how it reacts to kicks and splashes with bubbles, ripples, and waves.
It was a special day for everyone and we can't wait to do it again! As a special bonus, the U of T Women's Rugby team was having their bake sale fundraiser so some families couldn't resist a yummy treat for a great cause! Some of our families packed a lunch and enjoyed it together in the bleachers of the athletic centre while watching the swimmers in the pool below.